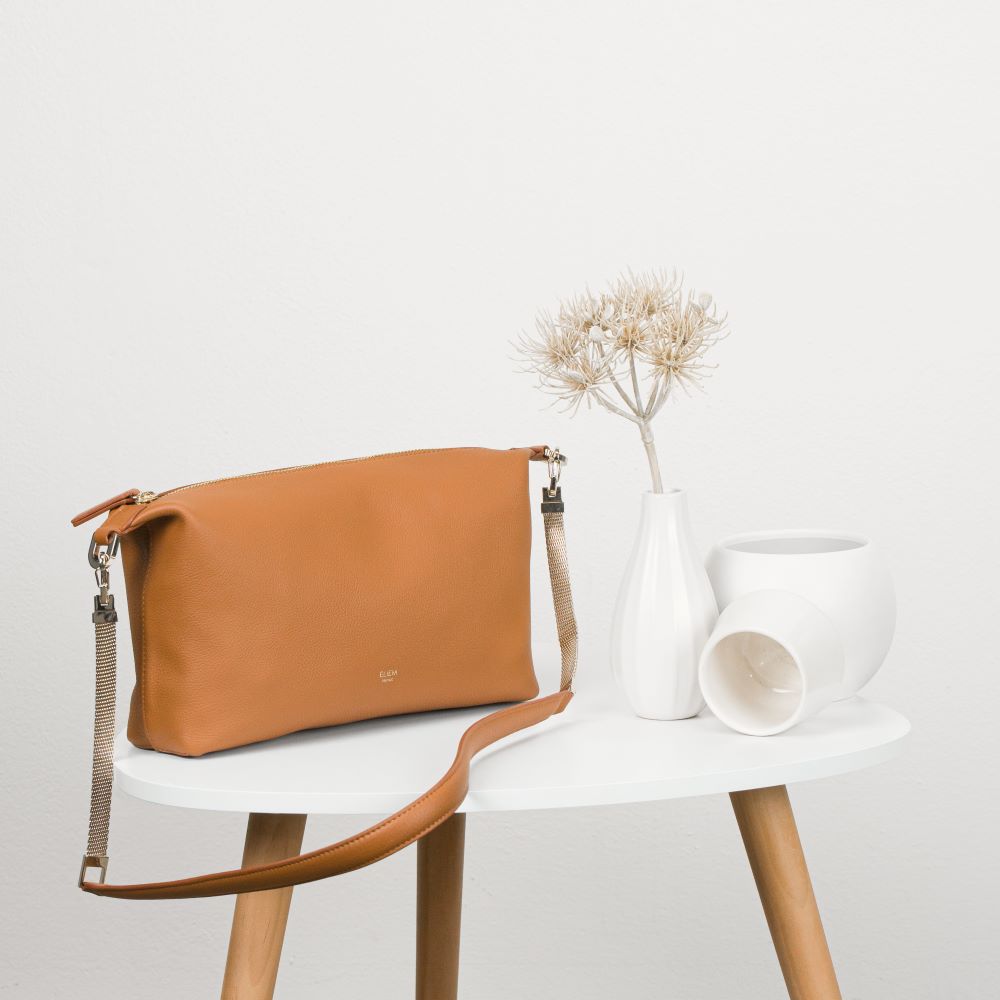 How to recognize a Real Leather Bag: let's find out together
When you buy a valuable bag, the most important thing to know is how to recognize the real leather!
You have probably been unable to recognized, especially online, whether a bag is made of real leather or synthetic leather.
Today, in fact, it's not all easy to know the difference, especially when it comes to real leather, faux and synthetic leather.
Therefore, I want to give you some useful advice on how to recognize a 100% real leather bag made with no synthetic materials.
The first: the smell
When it comes to recognizing real leather, the first clue is definitely the smell. And the sense of smell is the sense that can help you most in this discovery.
You must know that a leather bag has a unique and inimitable smell, and it's easy to recognize because it's different from other materials.
When it comes to real leather, the products have an acrid and warm smell, typical of tanneries, which stays in your nostrils.
A synthetic material, instead, has no smell, and it may remind you of petrol and oil. This is because the materials with which synthetic leather is made derive from polyurethane and plastic processing.
Recognized real leather: the touch
When you touch leather, it is very soft and easily malleable, such as Eliem bags.
A leather bag can last for years, a neutral polish or moisturizing cream is enough to remove the imperfections of time caused by wear and tear and use.
Synthetic leather, on the other hand, is very easily damaged, and often the surface fabric may crumble, creating cracks that show through the fabric underneath.
One advantage of synthetic fabrics, as opposed to leather, is that they are water-repellent.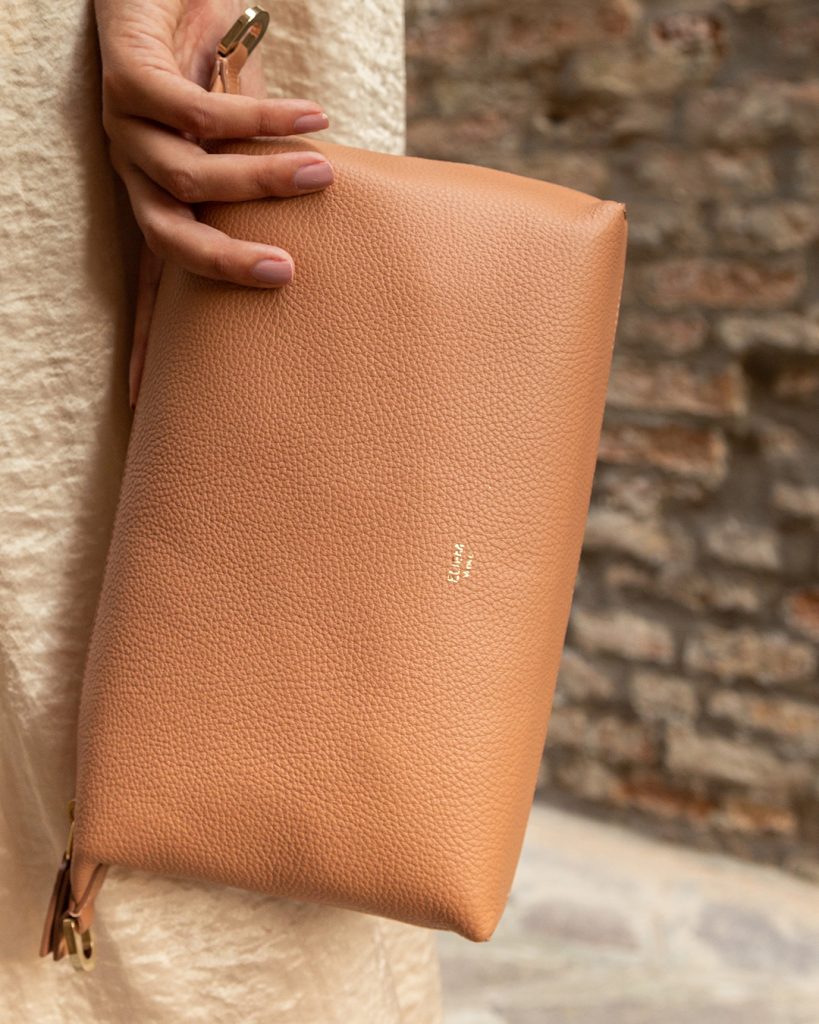 The weight of the bag
Have you ever been told that your bags are too heavy?
Well, don't worry because it's not always a bad sign.
Actually, when a bag is in real leather and Made in Italy, it's not light. Especially if there are pockets or special applications inside to embellish it.
Therefore, some bags of major brands are often embossed and very similar to faux leather, even though this is not the case.
Why is that?
We are talking about a cotton fabric on which prints are made and a thin PVC film is placed on top to protect it from the weather.
The result is a fabric that looks like leather, but that is rough and porous, often called the effect "orange peel".
Recognizing real leather: watch out for the label
Another important clue for recognizing real leather concerns the label.
Since the end of the 1990s, a European law with Directive 94/11/EC, which in Italy has been reported with the Ministerial Decree of 11 April 1996 (and all subsequent amendments) identifies 100% genuine leather and protects the consumer from fraud.
The logo indicating "genuine leather" must necessarily be branded, printed, or glued to each product.
In some specific cases, through agreements with brands, thanks to a waiver, it is possible to certify the leather with the words 100% real leather on the internal label, where the composition of the other materials used (lining, metal parts, etc.) are also indicated.
Finally, we come to the price
We can say that leather has many merits, as I have described in another article, but it is certainly not a cheap material.
So if you are offered a genuine leather bag at a very low price, take advantage of the knowledge you have just learned and check the originality of the product.
In our shop Eliem Venice, you can find different models of genuine leather handbags: from the small pochette to the bigger bag like Agata.