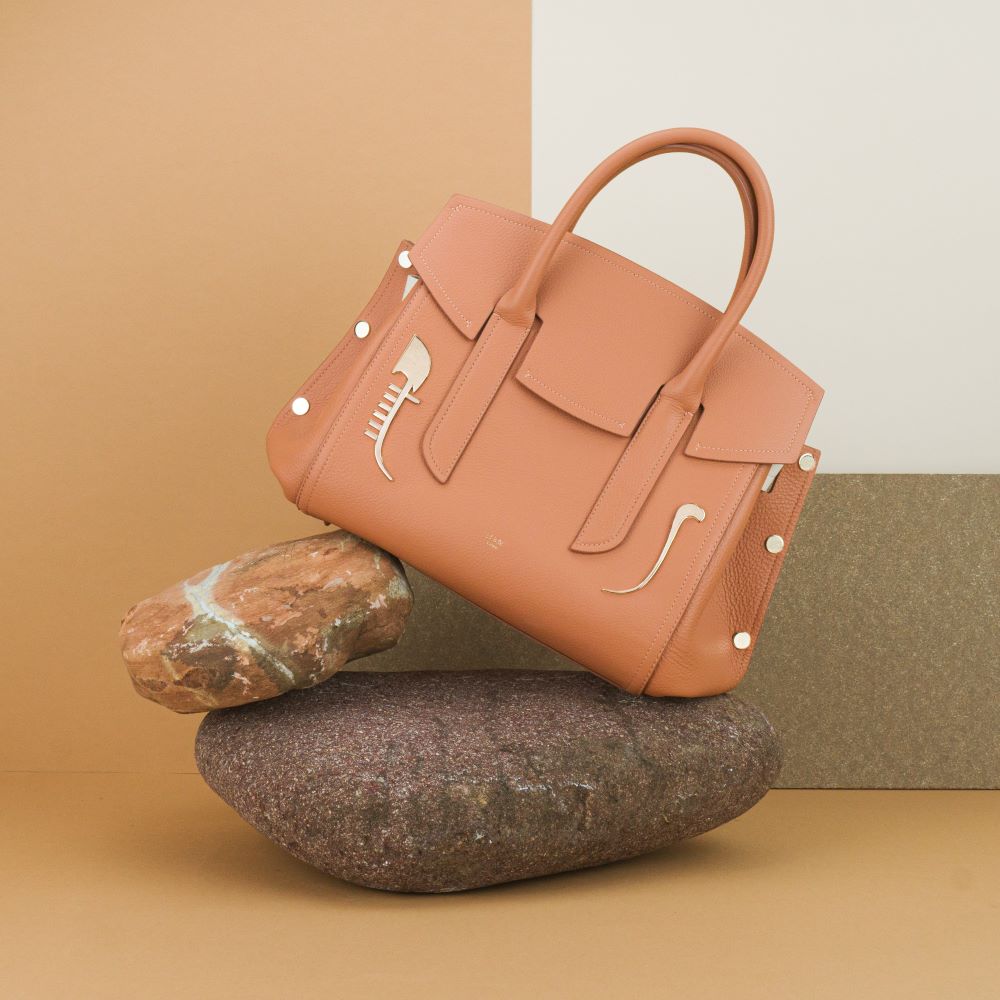 Elizabeth: the heart behind Eliem Venice
Today we are here with Elizabeth, the heart behind Eliem Venice. We asked her many questions, which she didn't hesitate for a second to answer, taking us inside her world.
So, are you ready to find out who she is and what her passions are?
Hi Elizabeth, tell us a bit about yourself…where are you from? We are very curious to know who is behind the Eliem Venice line of bags.
"Hi everyone…well let's just say that I define myself as a timeless dreamer because for me every moment is perfect to dream or create something new in my mind (it doesn't matter if it's 3:00 in the morning).
And I am convinced that through the freedom of thought that lies within each of us, we can do anything.
I was born and grew up in the Dominican Republic, in a beautiful provincial town surrounded by good people and full of values, where the sun, the smell of coffee and the aroma of cocoa dominate.
Later, in 1999, I came to Italy for a short period of time but… I'm still here, he-he. A wonderful land that has given me so much and to which I am very grateful.
What have you been doing over the years?
"Over the last few years, I have been completely dedicated to the Eliem Venice project, doing a lot of research, attending trade fairs, visiting museums in the world of fashion, and much more.
I looked everywhere for a way to express the essence of what I saw. I dreamed of something unique, something different… something timeless".
What are your passions?
"Without a shadow of a doubt, I am fully in love with all things fashion (bags, belts, different shapes, and everything related to clothing. Every time I see a garment or a dress, I feel a feeling of electricity inside me).
I often spend time looking at things I like, I spend hours fantasizing and modifying with my imagination what I see or what I would like.
I am enraptured by the beauty and its constant change".
What excites you most about fashion?
"Fashion's ability to transform us and make us feel good. Fashion has the magic of enriching our expectations, and that is what I like about it. It has the ability to make our dream in front of the mirror or in front of a shop window."
What are the responsibilities of launching a fashion brand today?
"I think launching a brand is, first of all, a responsibility to oneself. Everything in the world has changed and is changing, so we have to do it too, and don't be afraid.
The primary and most important responsibility is to pay attention to consumers, giving them consistency and transparency of the product being sold. So the responsibility of anyone with a brand, be it big or small, is to give the maximum guarantee of what your customer is buying."
Given that the fashion industry is very competitive, does competition scare you?
"No, it doesn't scare me. Competitiveness makes us grow and keeps us alive. And the world is big, so if your product is unique, and you know how to sell it in the right way, anything is possible.
Why did you decide to open a luxury purse brand?
"I made this choice because human beings do everything to stand out (we want to be unique). People love luxury, quality, exclusivity, and we women like to tell this through luxury. And, in my opinion, we tell it better through bags!"
How did the idea for Eliem Venice come about, and how long had you been thinking about this project?
"She was born in my head! One quiet morning at home, when I was on maternity leave. While the baby was sleeping, I was drawing and started designing bags. But one model of bag particularly struck me… so Agata was born.
About a year before I started with my designs, in 2015, I wanted a project of my own with all my heart. So I took action with the first designs. Then in 2016, I opened the company, and it all began".
Why the name Eliem Venice?
"The word "ELIEM" comes from my family connection, and each letter corresponds to the names of my children. VENICE, on the other hand, because my bags symbolise the elegance and luxury of Venice, a city to which I am very attached because when I go there I am flooded with inspiration, always creating something new. Somehow I am "kidnapped" by this city. For example, when I go around the museums to admire the paintings on display, for me those paintings are not only beautiful to look at, but they represent something more … it is as if I go inside that painting, inside that story, going back in time and taking inspiration from that period.
I go beyond beauty.
When I look at a work I don't just look at it, I ask myself: "What was that artist thinking before he stained that canvas?",
"Where did that inspiration come from?", "What is the meaning of that curve?".
For me, there is a difference between seeing and looking. Because when you look at something, you look at it deeply, and you try to understand what that artist did…it's like the work materializes.
How is an Eliem Venice bag made, and what are the differences with other bags?
"It is made entirely by hand by Venetian craftsmen with the utmost care and attention to detail, using top quality products and accessories.
The uniqueness of an Eliem bag is the fact that it has three luxury bags in one, its Venetian essence, and I would also say its versatility. So if you want to travel, use Agata Venice and you will be fashionable all day long: morning, afternoon and even evening.
Because of its versatility, you can turn it around whenever you want, and you have two completely different sides: one elegant and one more sporty. And together with the clutch bag inside, you have everything you need, even when you need to change your bag".
Why did you choose to make a reversible bag?
"With our hectic lives, we're always short of time, so I thought I'd create a change of bag without going home… even for the evening using the simple and elegant clutch".
Your favorite Eliem?
"AgataVenice… without a doubt.
What are your future projects, and how do you see yourself in five years' time?
"I have other designs in mind to develop, but at the moment they are in the planning stage. I also want to expand the range of accessories and the design.
I see the Eliem Venice project being accepted by women, who really love the brand's bags, who are happy to buy my product and wear it as an accessory.
I want it to be talked about constantly and positively.
Likewise, I want to see Eliem Venice bags worn by all women, whatever Eliem is"