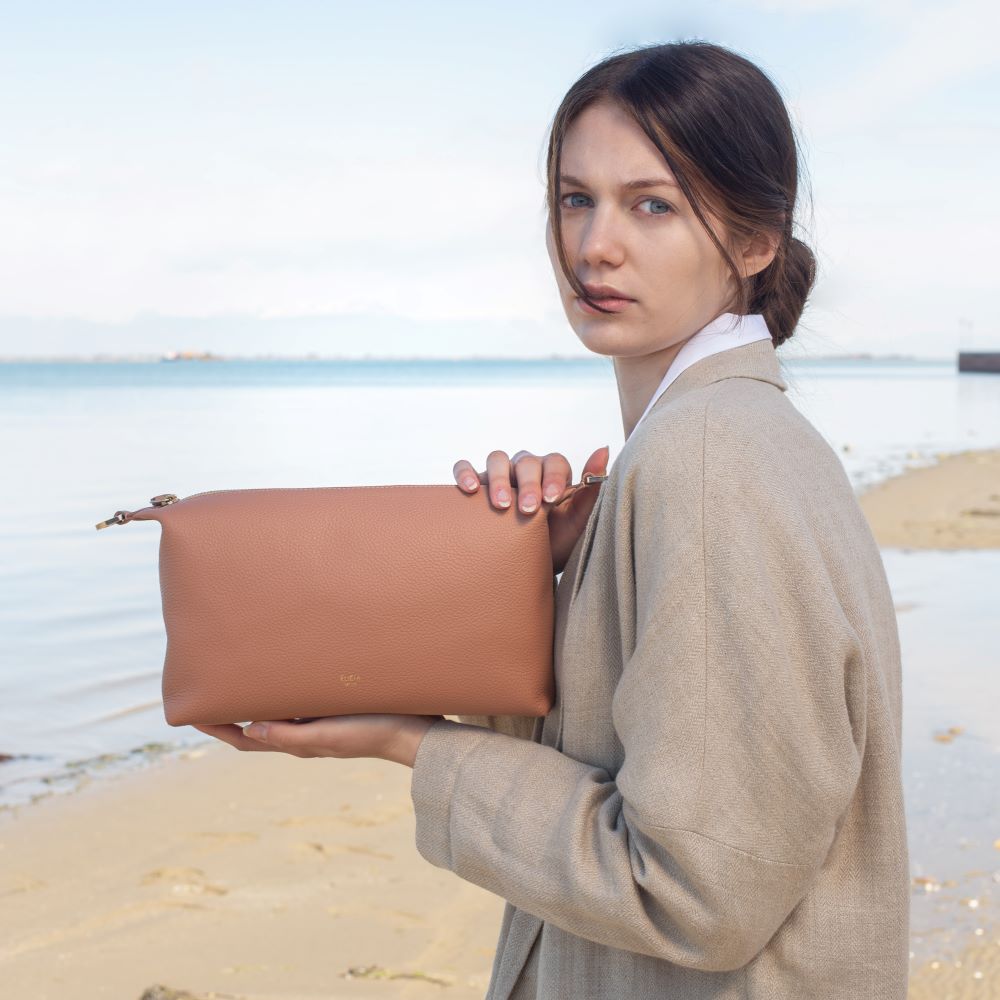 Clutch purse and Handbag: The difference
2 MINUTES OF READING
Many people are often led to confusing clutch purses and handbags, believing that these two terms are synonyms to mean a single type of purse.
In reality, this is not the case at all, as a purse normally has a small handle and/or a shoulder strap, while a clutch purse is different from a handbag in that it has neither a handle nor a shoulder strap.
But, if you want to know more about it, keep reading this article because I'm going to explain in detail the difference between a clutch purse and a handbag.
What is a clutch purse, and how can it be combined?
A clutch bag is a very small, rigid bag that can be carried by hand, with either a zip or interlocking.
In addition, you can insert your fingers in the handle part as if it were a ring, making the clutch a real elegant and chic handbag.
As far as its combination is concerned, during the day I suggest you choose a model with ethnic pattern and electric blue or similar colors, while for the evening you could choose a model with beads, stones or crystals to make your bag stand out during the night.
What is a handbag and how you can combine it?
Unlike the clutch,  the handbag is a small, soft, non-rigid handbag, that can be carried either by hand or shoulder, thanks to the presence of a small handle or comfortable shoulder strap.
Also, it can be used for important events, where an elegant dress code is required, and informal occasions with friends, such as a happy hour in the city center.
To be able to match it, instead, I recommend you to decide on a soft model, with an envelope shape and simple, for the daytime and match it, maybe, with a pair of jeans, a blouse, and a trench, while for the evening a smaller model (pochette small) is ideal, which can be matched with a coat and simple pumps.
Click here to discover our Eliem Venice clutch bags, entirely made in 100% Made in Italy leather.